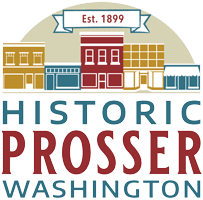 A nonprofit organization formed in 2006 by community members dedicated to the preservation, enhancement and revitalization of Prosser's downtown core.
Create a vibrant and prosperous downtown.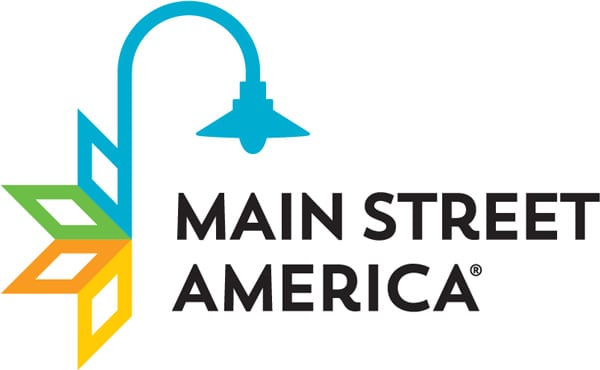 As a Main Street America™ Accredited program, Historic Prosser Downtown Association is a recognized leading program among the national network of more than 1,200 neighborhoods and communities who share both a commitment to creating high-quality places and to building stronger communities through preservation-based economic development. All Main Street America™ Accredited programs meet a set of National Accreditation Standards of Performance as outlined by the National Main Street Center.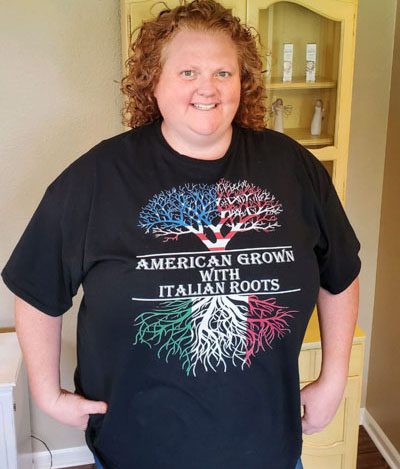 Meet Our Executive Director
Melinda De Santo
Melinda De Santo is our Executive Director. She grew up in Tacoma, where she graduated from high school in 1993. Shortly after she left for Portland to attend Western Culinary Institute- Le Cordon Bleu. She then came back to the Tacoma area to work in the restaurant industry for a couple of years. She went back for more schooling and ended with her BA in Media Mass Communication from The Evergreen State College. That moved her career into Television working for Fox Sports Northwest for 5 years. 
In 2010 she ended up moving to Arizona to help her parents out while they were battling health issues. She then started traveling the United States by way of Traveling Inn Keeper. From New Egypt, New Jersey back to the West Coast in the San Juan Islands. 
In 2015 Melinda opened her own Granola business, Chef Melinda's Home Made LLC. She was in 15 stores and participating in numerous Farmer's Markets as well as trade shows when she knew it was time to expand her business to Eastern WA. 
Melinda moved here to Prosser 2017 to become the assistant manager for The Best Western Plus, Inn at Horse Heaven. Shortly after her arrival, she fell in love with Prosser. The entire community was very welcoming. This is where, I finally found my, "Cheers"! Prosser has been that to me, where everyone, well a lot of people know my name. She has settled in and has been active in volunteering and attending numerous events around town. Melinda loves Prosser so much she ended up moving her Parents up here from Arizona, along with many other family members. Family is a big part of her life and she enjoys time with her family as often as possible. 
They have enjoyed Prosser and all the amazing people here. When Jesalyn stated she was leaving Melinda jumped on the amazing opportunity to apply for a position to utilize her abilities to continue to grow Prosser and help it become a more prosperous Historic Downtown.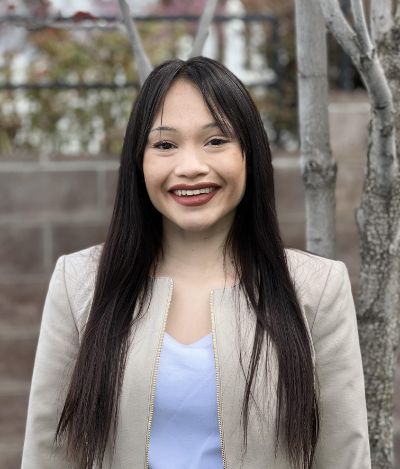 Meet Our Market Manager
Lani Hulse
I was born in Anchorage Alaska. Spent the first part of my childhood in Hawaii, then moved to Prosser in middle school. I graduated from Prosser High School in 2011. I am a Business Administration major at Heritage University. When I saw the job posting for Historic Downtown Prosser Executive Administrative Assistant I was so excited! Prosser small businesses and events have been such a big part of my life. I love Prosser events downtown, and the way small businesses look out for each other and keep our town thriving and prosperous. My goal for downtown Prosser is to bring more focus to Prosser businesses, events, the Main Street Program, and everything we have to offer especially the Farmers Market. The Farmers Market brings to life many local artists', farmers', and artisans' work. The Farmers Market also brings a sense of community togetherness into our busy summer work lives. Saturday mornings become a time to enjoy the farmer's produce, local artists' work, an artisan's creation, music, and much more.