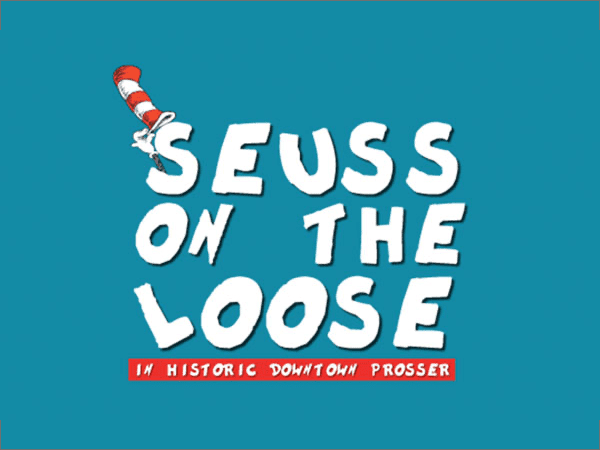 Everybody likes Dr. Seuss. We like him here and there we like him everywhere.  The month of March is Seuss on the Loose month in Historic Downtown Prosser in honor of Dr. Seuss's birthday on March 2.
14 Prosser businesses are participating in the Seuss on the Loose. Families are invited to walk through the downtown starting at 1228 Meade Ave. to read a Dr. Seuss book.    
There will be a page from the story at each location listed on your passport. Each location will have a word to put in your passport. Complete it and turn it into the library by March 31st for a prize and a chance to win a stuffed Seuss character or book!